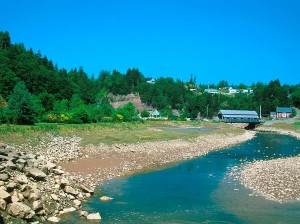 Experience the magic of the Canadian Maritimes by RV and ferry! With Fantasy's 27 Day RV Canada vacation you'll caravan to Nova Scotia, New Brunswick and Prince Edward Island in the comfort of your home on wheels.
Are you lured by the mystique and magic of the sea? For centuries, the sea has greatly influenced the culture of the Canadian Maritimes. This region is jam-packed with quaint fishing villages, geological wonders and historical sites. Fantasy's expert Wagonmaster and Tailgunner teams will guide you through spectacular scenery, introduce you to a warm, hardy culture and take you to notorious places dating back to the 16th century.
However, the Canadian Maritimes offers much more than a trip back in time. You'll begin your fabulous adventure with what only nature can offer. Tranquility–as you camp right on the water with a view of St Andrews' bay. Tucked away in the heart of the charming community of St Andrews is the fabulous Kingsbrae Gardens. Imagine dining and leisurely strolling through 27 acres of what many consider to be a horticultural masterpiece.
After sightseeing in the beautiful New Brunswick communities of St. John and Hopewell Cape, you'll be on your way to Cavendish, Prince Edward Island,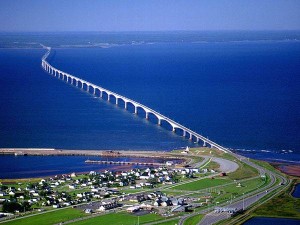 where you'll saunter through Fisherman's Wharf and indulge in a lobster dinner. You'll arrive in PEI after crossing the Northumberland Strait to the island. You have the option of crossing the strait via ferry or drive the spectacular 8-mile-long famous Confederation Bridge. Regardless if you ferry or drive the bridge, all fees are paid by Fantasy!
What more can you expect? How about a visit to the Atlantic Fisheries Museum? It's perched on the beautiful, picturesque waterfront of Lunenburg. But the real treat is the architectural delight this quaint town offers. Meander through the first few blocks off the waterfront and you'll see immaculate homes, businesses, churches and public buildings from the late 1700s and early 1800s that are still in use.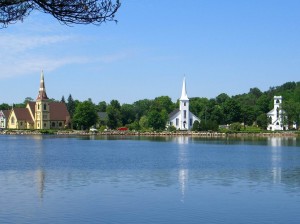 An iconic image of Nova Scotia at Mahone Bay will enrich your vacation. Chances are you'll recognize this celebrated scene; three church spires along the coast with their perfect reflections.
The next stop? Peggy's Cove, a tiny, quaint, historic, fishing village.  Finally, you'll arrive in the historical – yet modern – city of Halifax, where you'll be treated to Canada's International Tattoo Extravaganza, Canada's premier summer event that features 2,000 performers and competitors.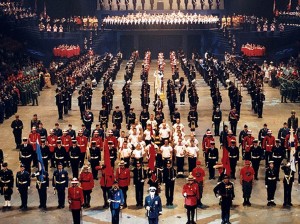 Finally the Grand Finale in North Sydney, features the most photographed coast in Canada – Cabot Trail. No trip to Nova Scotia would be complete without this spectacular trek. Fantasy provides you with a privately chartered motor coach and a local guide. So, you can sit back, relax and enjoy a day of magnificent views. Your last evening will be spent reminiscing with your caravanning friends over a farewell dinner!
Want more than 27 days in the Maritimes? Check out our  48 Day Atlantic Provinces Deluxe.