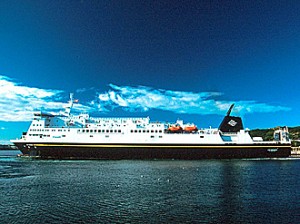 When you RV Canada by way of Fantasy's Deluxe Caravan, you'll be traveling on one of the most amazingly, wondrous RV vacations you'll ever experience.
How about four RV ferry passages, forty-seven nights of reserved RV camping, seventy-six events and tours, and twenty-five meals? All professionally organized and managed by Fantasy RV Tours to make sure your expedition to Canada's North Atlantic gives you a remarkable and completely hassle-free experience!
Fantasy's Deluxe Maritimes offers unique excursions which sets this trip apart from the 27-day Maritimes…Ferry passage from Newfoundland takes you across the icy cold waters of the Labrador Straits to the pristine land of south Labrador. For centuries, this was the summer fishing grounds of fishermen from many parts of the world!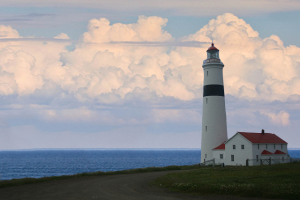 Since the 1850's, the 109 foot Point Amour Lighthouse, located near the small historic community of L'Anse Amour, has figured prominently in the lives of the people of Southern Labrador. It's a provincial historic site and houses an extensive set of exhibits depicting the rich maritime history of this region.
What was life like for a 16th century whaler? You'll find out! Red Bay was the site of a major Basque whaling station for the last half of the 16th century, and here, you'll see the San Juan, a whaling ship lost in 1567. It's the oldest known shipwreck north of the Caribbean and is one of the best preserved!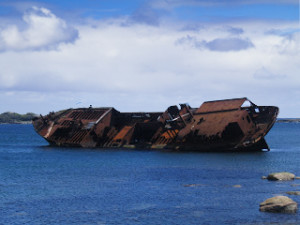 Ever been to an archaeological find? On the northernmost tip of Newfoundland, L'Anse-aux-Meadows is the only known site of a Norse village in Canada! It's a widely accepted example of contact between those who settled the Americas before 10,000 BC and people of other continents. When? Before Christopher Columbus sailed the ocean blue in 1492. 
The best kept secret of Nova Scotia is included in Fantasy's Deluxe Maritimes RV Caravan! What is it? It's the annual Nova Scotia International Tattoo Extravaganza in Halifax. It features over 2000 Canadian and International performers; it's a unique blend of military displays, Canadian Mounties, pipes, drums, music, dance, drama, gymnastics and comedy, all underscored by a "Bond of Friendship" theme. 
This is truly a once-in-a-lifetime vacation! It gives an entirely new meaning to the term "deluxe"…A magnificent itinerary combined with THE prime travel routes for RVers. And, all under the watchful and experienced eye of Fantasy's professional Wagonmaster and Tailgunner teams who will lead you through every fabulous mile of your journey!